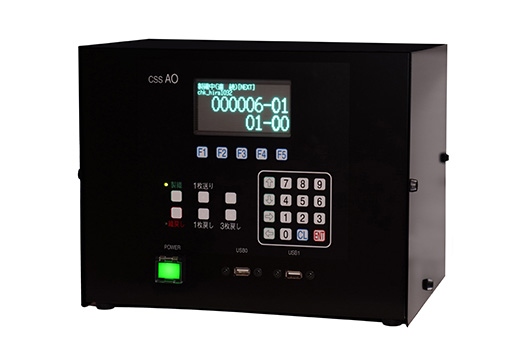 Jacqurd Controller AO
AO is a jacquard controller compatible with SAWA/KYB and CGS/CGS II.
It's very easy to replace the existing controller with it.
It converts CGS data to CGS II data and vice versa.
Punch card data is readable from Floppy Disk, USB memory stick and by LAN.
AO displays textile pattern, modifies textile pattern and can sequence by connecting to a PC monitor.