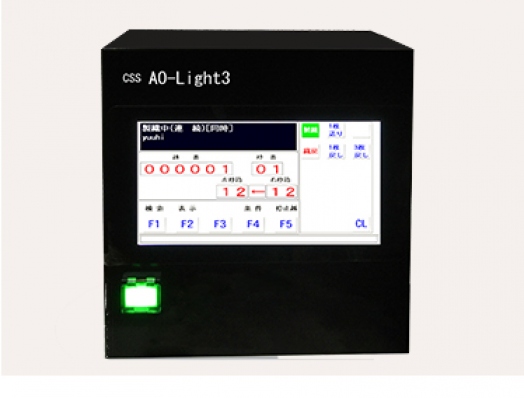 Jacqurd Controller AO-Light 3
It's controlled by a touch panel.
Punch card data is read from USB memory.
You can select one punch card data out of various data in the USB memory.
Once you have finished reading the selected punch card data you can take out the USB memory stick and continue to weave.
If you switch off AO-Light 3 while weaving, the loaded data remains in AO-Light 3 and you can re-start weaving at the point where you switched it off.