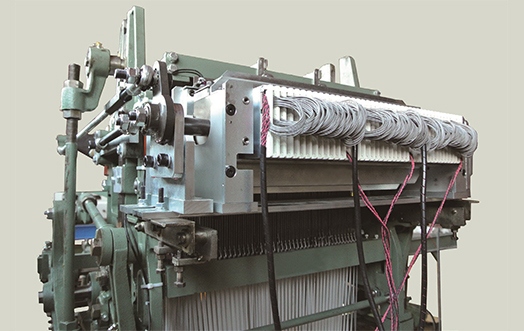 AO-DJ
1)There are various types of punch cards for a mechanical jacquard.
・Nishijin (5.13mm)
・Kiryu (4.98mm)
・Endless (5.2mm)
・BANSANJI (4.0mm)
Although the standard type of AO-DJ is designed for Nishijin and Endless, it can be customized to the customer's needs.
2) Work efficiency is improved and the previous bothersome and dangerous way of shifting the punch card can now be done under the loom side.