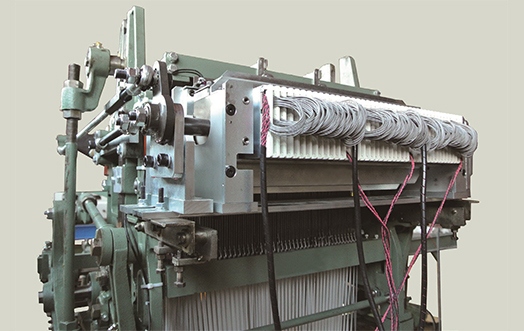 Direct Jacquard AO-DJ
AO-DJ is attached to existing mechanical jacquard to control the jacquard loom electronically.
The strokes with the cam motion has provided very steady weaving.
The bimorph structure has realized weight saving and quiet operation
and decreased bungles occured by appendant oil.
There are Nishijin, Kiryu, and Endless types available.
* The installation status can be seen in the video.